Online education website migrating from WordPress to Hyvä increased mobile revenue by 14% and upsell by 89%
Merchant and Magento 2 project snapshot
dublinacademy.ie
Country: Ireland
Industry vertical: Education
Business model: B2C, DNVB opening new physical school
Hyvä project scope and key results
Top metrics comparing Nov - April 22 vs Nov - April 23
Upselling Increase + 89%
Revenue from Google organic search + 11%
Revenue + 5% including

+14% uplift on Mobile Revenue
+ 18% on New users Revenue
Monsoon's successful integration of Hyvä and Magento offers a seamless user experience for our customers while helping us to scale and grow our business online.
Our new modern website that has been tailored to perfectly reflect our branding to the highest standards, we could not be happier with the final project both visually and how it has transformed the user experience for customers.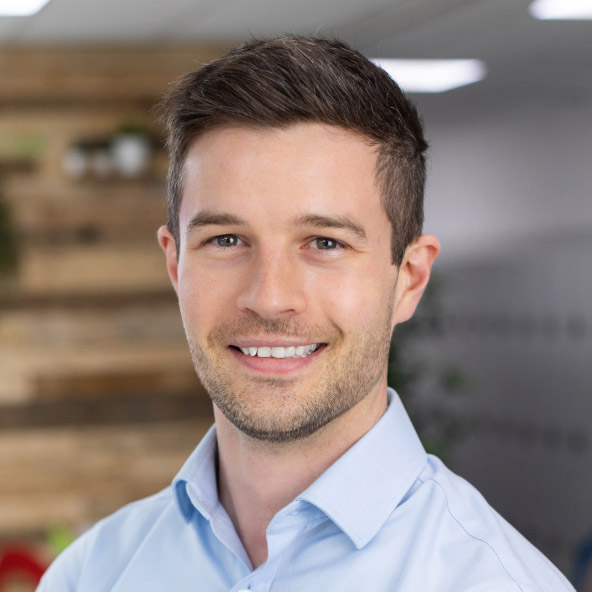 Chris Lauder
CEO at the Dublin Academy of Education
Dublin Academy of Education from an online pure player to a hybrid school.
Dublin Academy of Education is an Irish-based educational organisation offering high-end tutorial classes for students sitting the state exams. Online education has been growing rapidly in recent years, and the COVID-19 pandemic has accelerated this trend even further.
The digital channels have provided unprecedented opportunities for learners to access education anytime, anywhere. However, this shift has also brought about some challenges, such as maintaining student engagement and ensuring the quality of the learning experience.
Dublin Academy of Education tailors education to meet each individual student's needs, be it in person (face to face), online (live streaming), or on-demand, where the learner can watch at their own pace.
Dublin Academy of Education's key differentiators:
People at the heart of the product and level of service
The company's high-quality teaching staff is their key differentiator - they attract and retain the best.
Personal experience with teachers as well as transparency delivered through Free trial help parents make informed decisions.
Technology to meet the needs of their students and prospects
Dublin Academy of Education have a great social presence among students with over 18,000 followers on their Facebook page.
They provide added value through additional study notes and tips and embrace videos with over 400 posts on their Youtube channel that have already gathered close to 10,000 followers.
The extensive use of those channels and the feature of young and energetic people and colourful backgrounds gives them an edge compared to traditional schools.
Last but not least, DAE knows that one key factor of success is in offering a superior digital experience, hence the emphasis on building their website on the best platform possible.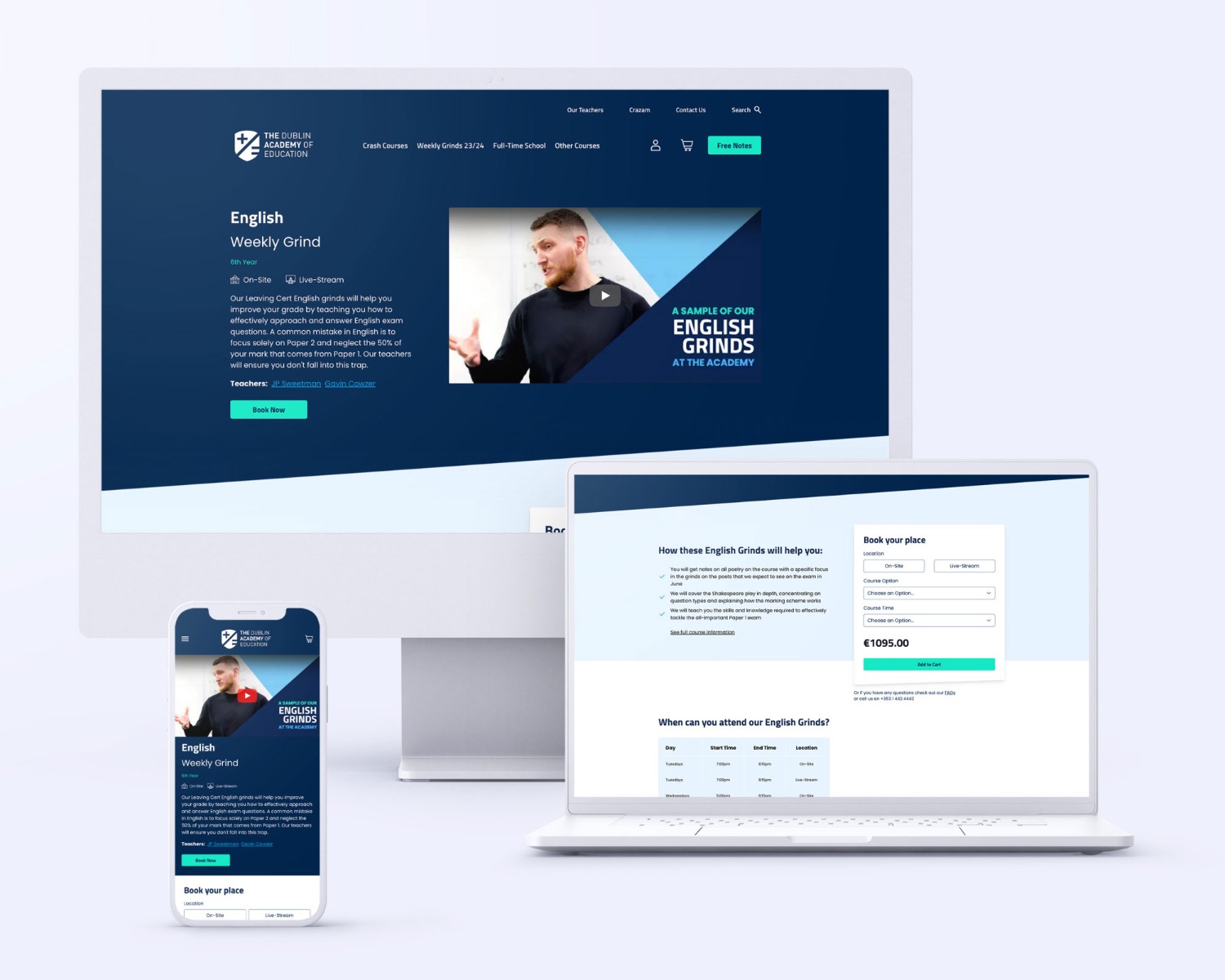 The Irish Market for Education
Market size
The market comprises approximately 400k secondary level students in Ireland with approx 60k students in the Leaving Certificate market up for grabs. For Dublin Academy of Education, the addressable market is nationwide for their online offering and the Dublin region for their physical school.
The key purchase decision markers are parents of students, mainly influenced by their children. A secondary target audience is teachers as the Academy also offers courses for them.
Market trends, and dynamics
Trust and emotions
Emotional motivation is very big for this market, parents are eager to assist their children to achieve their career goals, get better results, decrease anxiety, additional support when students are struggling and social pressures of education.
Free Trial and transparency before purchase is a key purchase decision and builds trust and confidence for the customer.
Value-based
Additional add-ons and extras. In fact, DAE has a sister company that provided study notes online
Generally if a parent books their child, they will tend to book siblings into courses as they come of age also in future
Special offers and discounts are a big driver for acquisition and cross-selling to siblings
Technology and convenience
Traditionally this type of service was all physical and time dependant, now these courses can be consumed at home and in the student's own time.
Top marketing levers to drive traffic to their website
Social media is key to accessing the student base who will, in turn, influence their parents
Google ads
Organic search
Newsletters
Referrals
Traditional marketing (events, open evenings, publications etc)
eCommerce top priorities for online education: integrations, flexibility and scalability.
In terms of e-commerce solutions for online education, there are several factors we need to consider, such as the ability to integrate with different platforms (our Learning Management System, Mailchimp, and Distribution Centre) and payment gateway (Stripe), the ease of use for both learners and administrators, and the scalability of the solution. It's essential to have a reliable and robust e-commerce solution to support the growth and success of our business.
Content
The product offering is evolving and our current website isn't able to adapt to this growth and needs flexibility for the future
Our website should be able to represent the brand better: showcasing the progressive and youthful ethos we have.
Sales conversion
The information to display was complex and there is an elaborate discount system and process that needed to be replicated online for bookings - an improved user experience was critical to success.
Flexibility for users also had to be improved: allowing upsells, mix and match and increasing transparency on the content / product offering.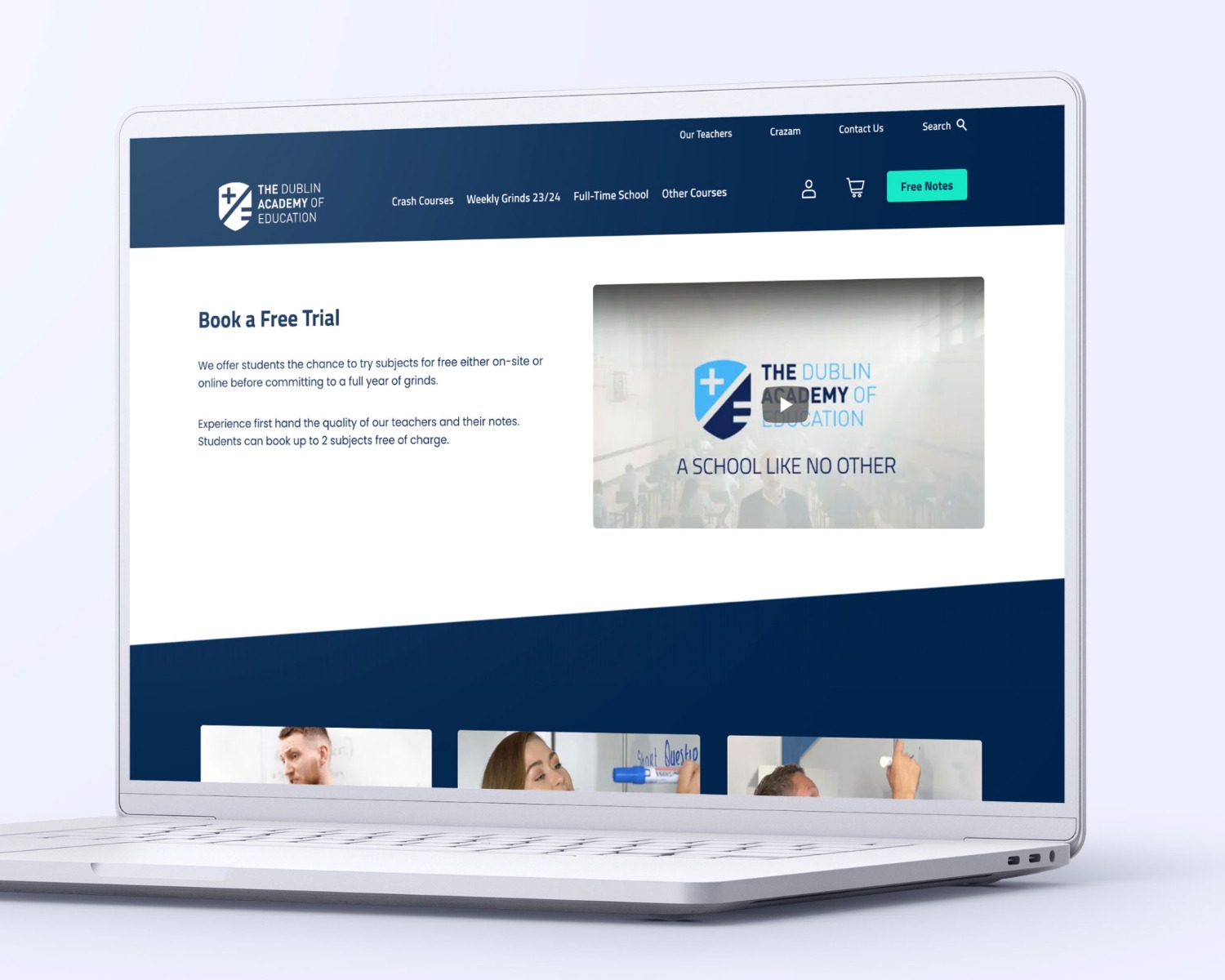 How Monsoon Consulting approached those challenges
Our approach for this specific project was multi-disciplinary, based on transparency and collaboration between our wide pool of experts and the various stakeholders on the client's side. Our steps included:
Review and improvement of the website information architecture for better content navigation and discovery.
Brand exploration (current and future) to provide a solid foundation to enable us to design the website and UI in a way that represents them accurately.
User journey mapping to ensure a user-centric and clear path to book and purchase.
UX methodology, with wireframes, prototyping and user testing.
Migrating from WooCommerce to Hyvä had a quick and positive impact on the whole online sales funnel
Hyvä and Magento were the optimal choice for Dublin Academy of Education's eCommerce needs, providing better performance, security, and scalability compared to their previous WordPress solution.
Hyvä played a key role in simplifying the implementation of Dublin Academy of Education's unique design requirements, reducing the time to implement by approximately 30% compared to Luma.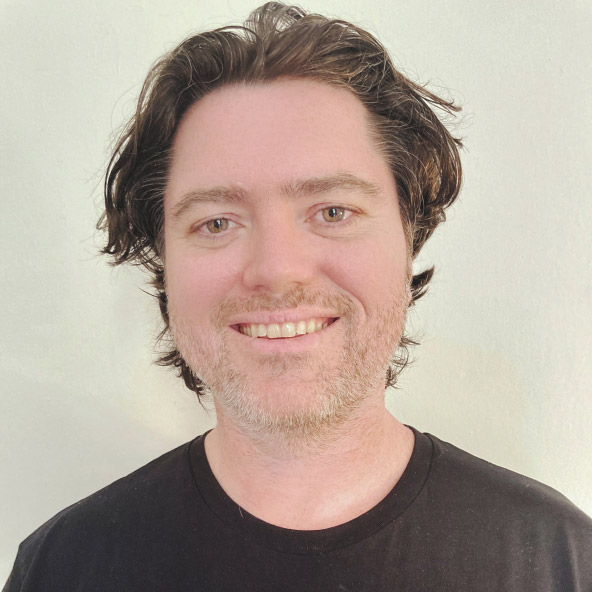 Ross McHugh
Senior Magento Developer at Monsoon Consulting
As a result, the re-platforming had an impact on various important areas such as
Better Brand consistency
The team was able to design a Website and online brand look and feel that was more consistent with other channels and strengthen alignment with the brand values and positioning, which we know is a key differentiator for DAE.
Seamless User Experience, Improved Sales Conversion and AOV
It was now possible to offer a seamless user journey even for such a complex booking and discounting process. The idea was to identify all the friction points and address them. For example:
Students' information can now be saved for faster bookings
Discounts can be displayed and applied across the full site
More details about locations of various courses are easily accessible and offer more transparency
The website can also offer more video content and free samples.
Product upsells can also now be placed in relevant and appropriate positions through the user journey.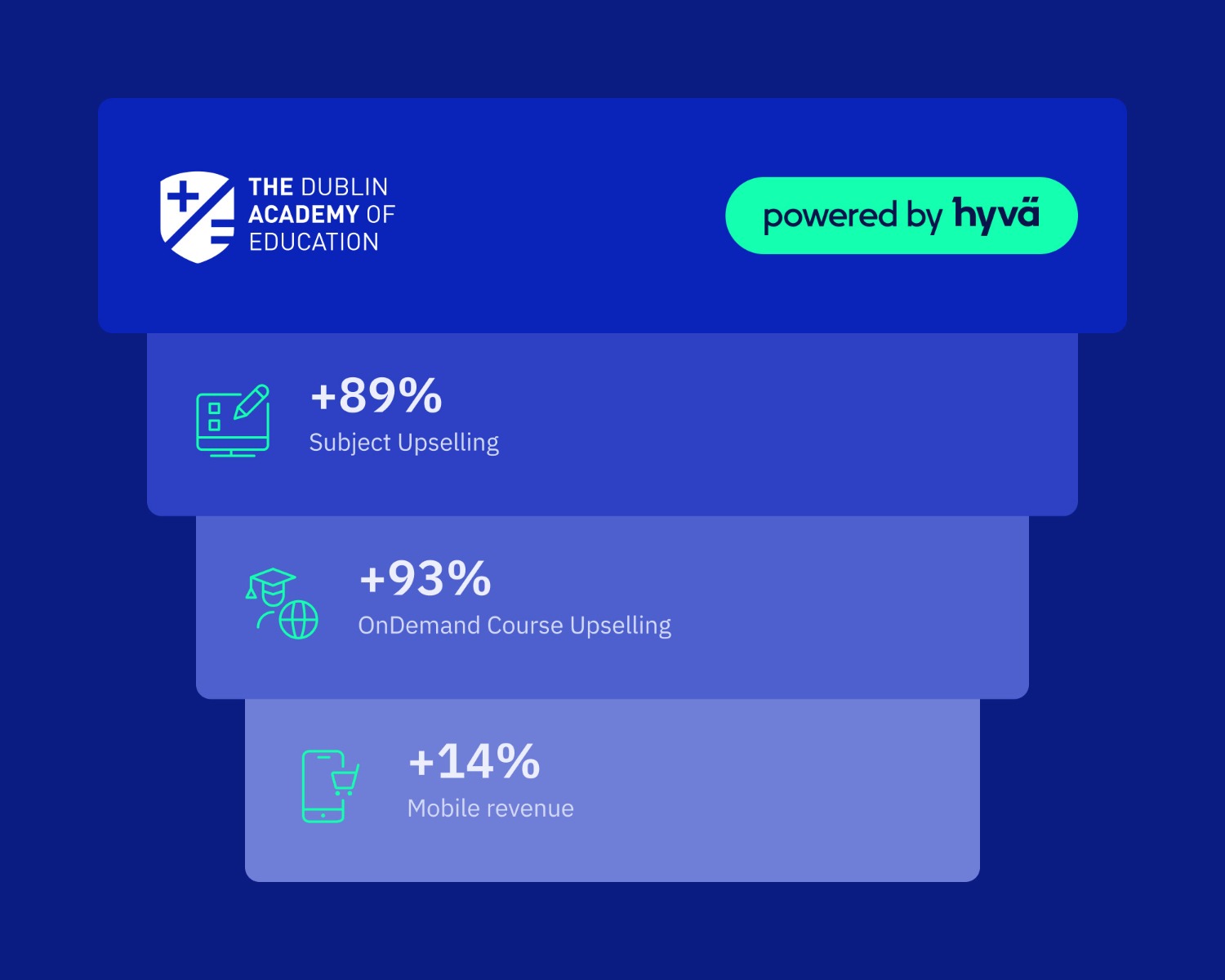 Uplift in top eCommerce metrics
As a result, DAE recorded the following metrics when comparing Nov - April 22 vs Nov - April 23
Upselling Increase

Up 89%
Easter customers that added another subject after their initial purchase

OnDemand Courses Upselling Increase

Up 93%
Customers that have added On-Demand Grinds to their purchase

Google Search Revenue

Revenue from google organic search up 11%. Largely due to the better performance from Hyvä, which has a very positive effect on SEO.

Revenue

Overall: Up 5%
Mobile Revenue: Up 14% (improved speeds on mobile from Hyvä a likely factor)
Desktop Revenue: Up 1%
New users Revenue: Up 18%
Returning users Revenue: Up 2%
Enhanced Site Speed and Performance
Dublin Academy of Education prioritized delivering a superior digital experience to their users, and the migration from WordPress to Hyvä played a crucial role in optimizing site speed and performance.
Expert Implementation and Custom Hyvä Theme
Monsoon's team of developers expertly implemented the Hyvä solution, ensuring optimal performance and adherence to best practices.
As Ross McHugh from Monsoon puts it " This process is much smoother with Hyvä compared to other frontends. As a starting point, Hyvä gives you top performance out-of-the-box which adheres to best practices. And the Hyvä tech stack is significantly more straightforward to work with. Making it far easier to implement a bespoke theme with excellent loading speeds and performance."
Optimization of 3rd Party Scripts
Monsoon implemented optimization techniques to improve the loading of 3rd party scripts, such as those from YouTube and other external sources. By optimizing the handling and loading of these scripts, the website achieved faster loading times and reduced any potential bottlenecks caused by external dependencies. This optimization contributed to an overall smoother user experience.
High Scores on Google Page Speed Insights and Core Web Vitals Assessments
The combination of Hyvä's performance-focused solution and Monsoon's expertise resulted in exceptional scores on Google Page Speed Insights and successful compliance with Core Web Vitals assessments. Dublin Academy of Education's website consistently achieved high scores, reflecting its exceptional site speed, loading efficiency, and excellent user experience. These high scores demonstrate the commitment to providing an optimized digital experience for the academy's users.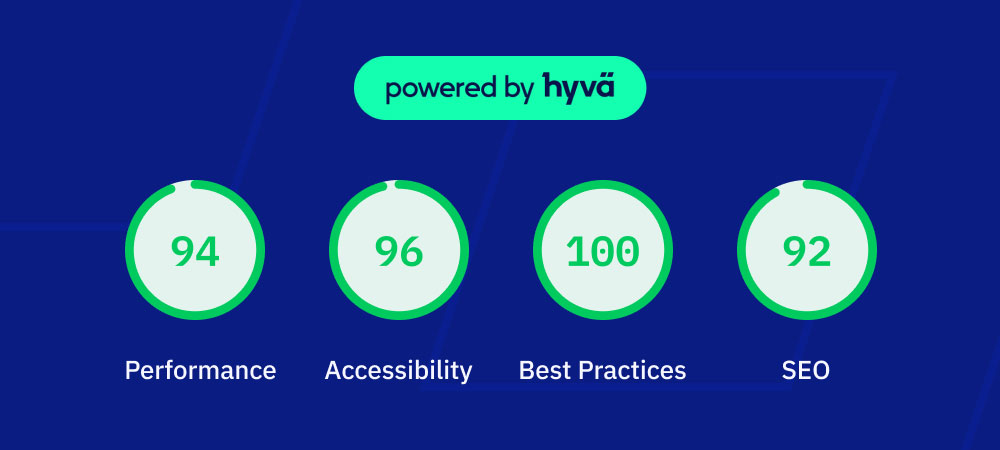 Visit PageSpeed Insights Report
These efforts ensure that users experience fast-loading pages, smooth interactions, improved SEO results and an overall superior digital experience while browsing the website.
As a summary
At Monsoon, we're thrilled to have partnered with the Dublin Academy of Education on this project and are very proud of what we've been able to achieve together. By leveraging our expertise and using innovative technologies like Hyvä, we were able to design and implement a cutting-edge eCommerce solution that truly meets the needs of the Dublin Academy of Education and their customers. The Hyvä Theme played a key role in ensuring the best possible performance and user experience, and we're excited to see the positive impact it has had on the success of the project.
Through our user-centered design approach, we were able to create a seamless user experience that allowed for complex bookings and discounts while maintaining the youthful and progressive brand ethos of the academy.
We worked closely with the client to understand their unique needs and requirements, from integrating with their Learning Management System and payment gateway, to offering upsells and saved product options. Our team utilized a tech stack that was best suited for their needs, including Moodle and Storyblok integrations, multiple login/SSO methods, and add-on products that were only discounted when added with a specific product.
The end result was a modern and tailored website that perfectly reflected the client's branding and provided a reliable and robust e-commerce solution to support the growth and success of their business. We are thrilled to have played a role in their journey towards providing quality education to students nationwide in Ireland, particularly during these challenging times when online education has become increasingly important.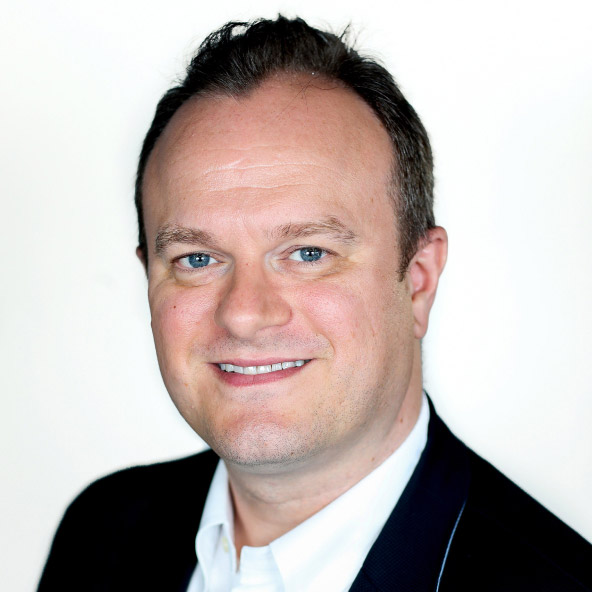 Alistair Brodie
Commercial Director, Monsoon Consulting
We are a full-service digital agency that specializes in delivering best-in-class B2B and B2C digital platforms. Our team is made up of digital specialists who work collaboratively to plan, design, build, and support commercial, scalable, and engaging enterprise eCommerce and content platforms. We are proud to be partnered with industry leaders such as Hyva and Magento/Adobe Commerce, which has given us deep and extensive knowledge of both platforms. This focus has helped us achieve amazing results for our clients.