Hyvä Checkout
NEW
Available for Hyvä Themes licensees
LICENSE PRICING
One-time fee
One year support + updates included

Valid for one Magento 2 installation with unlimited domains and storeviews.

Requires a Hyvä Theme license (for now).
TAKE YOUR PICK
Support and Update plans
Subscription
€250 yearly, starting the second year
All-in bundle
€1,000 one-off for five years
ACCESS UNLOCKED
What you'll get
Access to the Hyvä Checkout code via Private Packagist

Frequent updates with new features and integrations

Support and community access on our private Slack

Online documentation
Why Checkout?
Checkout conversion rate dictates whether your eCommerce investments turn into gold or to waste. It is the last step that can turn a visitor into a customer… or not.
Did you know that better design drives 35%
1
uplift in checkout conversion?
Speed, form complexity and not seeing order total upfront are the top drivers for cart abandonment and who is best placed than Hyvä to fix those frontend issues?
Checkout is the biggest pain point of any online store. To solve this, we combined best practices and insights from the industry with our successful technology to make it easier for everyone:
Shoppers...
...can breeze through a fast, frictionless and intuitive Checkout experience.
Tests show 13 times faster load time on mobile devices 2, compared to standard Magento checkout!
Merchants...
...improve their checkout conversion and get more sales without increasing their marketing and advertising spend. The ROI is fast and profits soar.
Developers...
...love the simplicity of the Hyvä Checkout. It is now multitudes faster to customize Magento Checkout and create variations to A/B test and further optimize checkout conversion.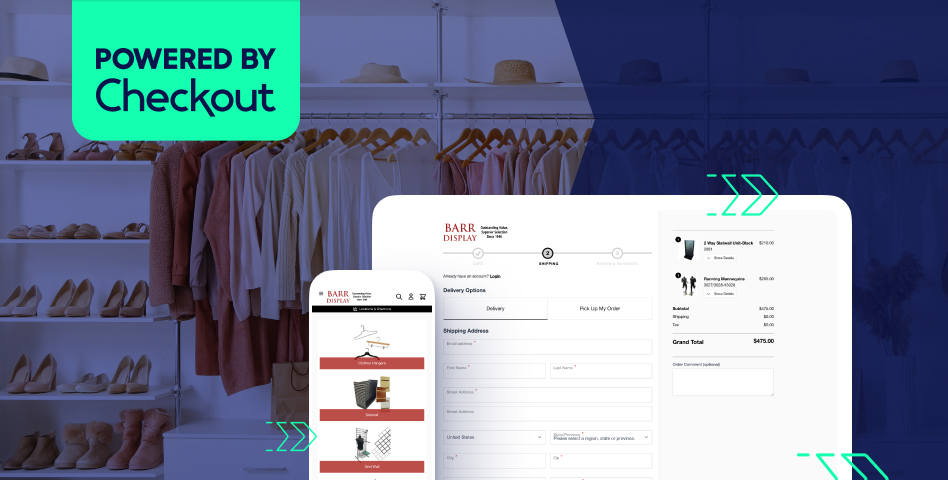 Barr Display
Barr Display is a B2B retailer based in the US with 9 physical stores/ showrooms.
Hyvä Checkout made it possible to match our business requirement and resulted in + 20% in AOV, -30% in abandonment rate and + 16% in revenue."
Julia Prestia
Sales & Marketing Manager at Barr Display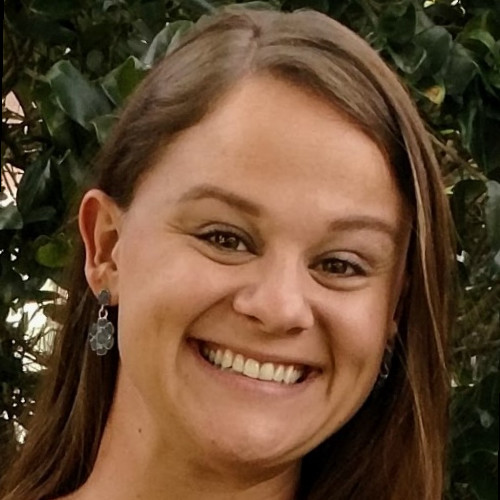 Checkout… the demo
Play around with the Hyvä Checkout frontend demo and see how comfortable the experience can be for online shoppers.
Try the demo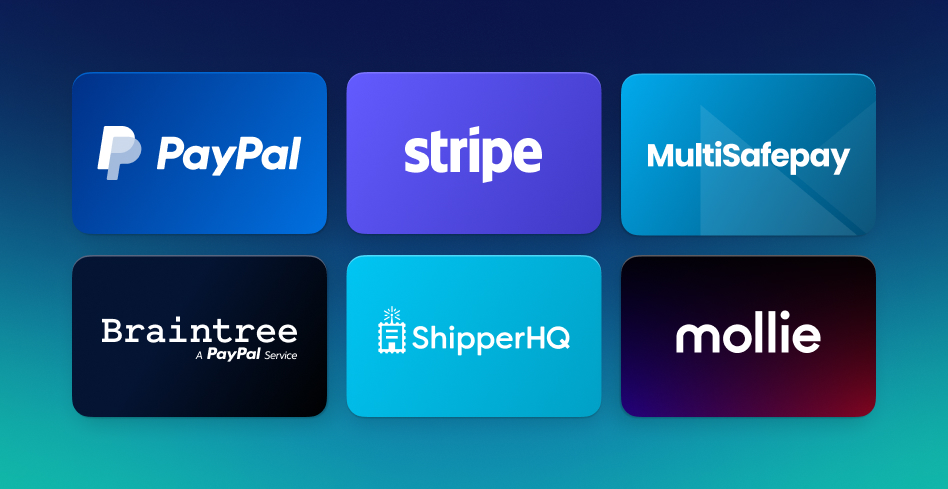 Integrations
Hyvä Checkout supports the most popular payment methods such as PayPal, Braintree, Stripe and Mollie. And we keep adding integrations to meet your needs together with our partners.
Check the list of Payments and Shipping methods that are fully compatible with Hyvä Checkout or soon to be: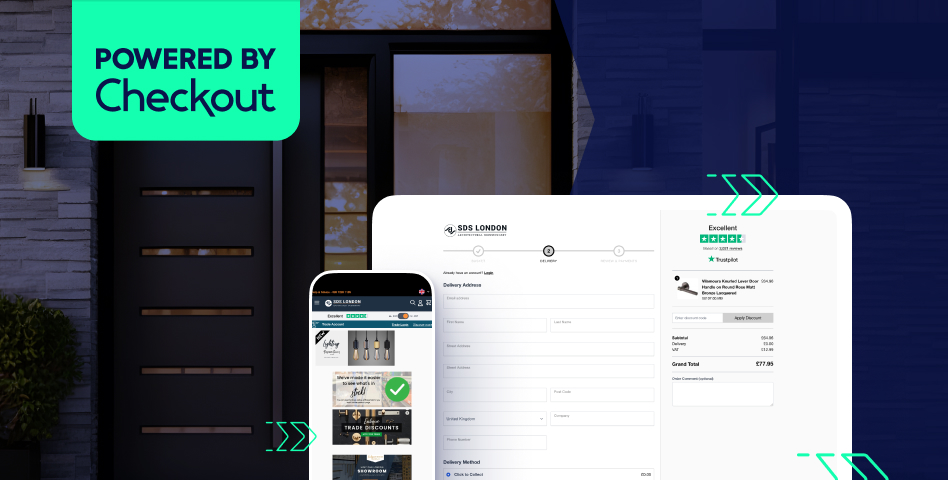 SDS London
SDS London have been Architectural Ironmongery
specialists since 1986.
Less than a year from replatforming onto Magento 2, SDS London Ltd have gone live with Hyvä Checkout that only took a few days to configure. 
Four months later we tracked an increase of 28% in conversion rate and 61% in revenue. Can't be happier."
Simon Ayers
Sales Director SDS London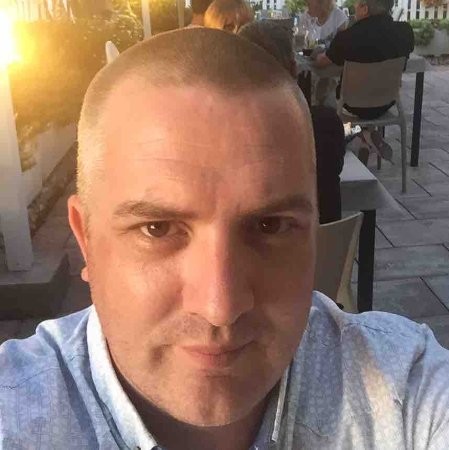 Features and Compatibility
For now, Hyvä Checkout is only compatible with websites built with Hyvä Themes frontend and does not support 100% of B2B and Adobe Commerce specific features yet.
Powered by Magewire
Hyvä Checkout is built with Magewire, which is foremost a PHP driven technology. The Hyvä Magewire Checkout offers a brand new checkout experience built upon the success and core values of the Hyvä theme.
Magewire moves most logic to backend, where Magento developers feel most comfortable. It works with Classes, DI, layout XML.. all the good stuff that Magento comes with.
You can still use JavaScript on the frontend, but you hardly need to!