US-based B2B merchant improved conversion and AOV after adoption of Hyvä Checkout
About Barr Display
barrdisplay.com
Country: USA
Industry Vertical: B2B, equipment and fixtures for retail stores
Business model: Omnichannel with 9 physical locations
In the previous episode, we shared how the retrofit migration to Hyvä allowed Barr Display to save their business after their organic traffic was heavily impacted by Google search updates.
As a result Conversion rate improved by 47% and revenue by 31%.
In this episode, discover how Barr Display improved the checkout of their Magento store, what were their business needs and requirements, how they customised Hyvä Checkout and the results.
After carefully migrating our store to Hyvä, the ROI was so quick and substantial that we decided to improve our Checkout.
We have 9 different physical locations so the checkout had to support Multi-Store Inventory (MSI) and our preferred Shipping vendor ShipperHQ.
With the help of Zero-1 agency, this was made possible with little hassle and again, the payback of our upgrade to Hyvä Checkout was quick with a clear uplift in revenues driven by less cart abandonment but also higher AOV."
Julia Prestia
Sales & Marketing Manager at Barr Display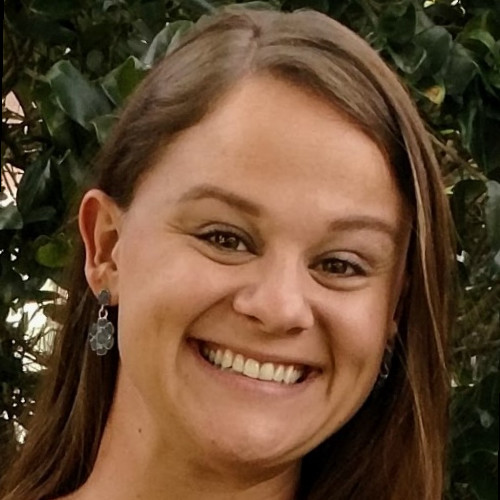 The retail store fixtures and equipment items sold are complex to ship
Barr Display sells a very diverse product range that require a more complex delivery process including cumbersome items like store counters, shelving solutions etc… As such they have been using ShipperHQ to easily calculate all the various shipping options possible and cost based on destination, dimension and weight of the item placed into cart.
ShipperHQ plays an essential role in showing additional requirements if the customer purchases certain fragile or bulky products. Different options are presented to the customer including Lift Gate, Inside Delivery, Appointment Scheduling and customised Terms acceptance among others. This information is critical to order processing efficiency and is easily managed via ShipperHQ.
Custom delivery information is then captured using ShipperHQ and then fed directly into Brightpeal using their Custom Order properties.
That's why it was a hard requirement to have ShipperHQ work with Hyvä Checkout
How Zero-1 managed to integrate ShipperHQ into Hyvä Checkout
The approach was clear, to replicate the functionality that was already present with the ShipperHQ functionality on the traditional Luma theme.
The technical team needed an understanding of Magewire in addition to the traditional Magento development experience. The Hyvä team offered fantastic support around this via documentation and Slack comms.
This development took just 3 days which also included some learning of the Magewire framework, therefore subsequent developments will continue to become quicker.
Barr Display's successful integration with Hyvä showcases the collective strength of our partnership.
ShipperHQ, in tandem with Hyvä, is setting new standards for e-commerce efficiency. The synergy between our platforms not only drives success but also paves the way for a future where collaborative innovation defines success."
Quentin Montalto
COO at ShipperHQ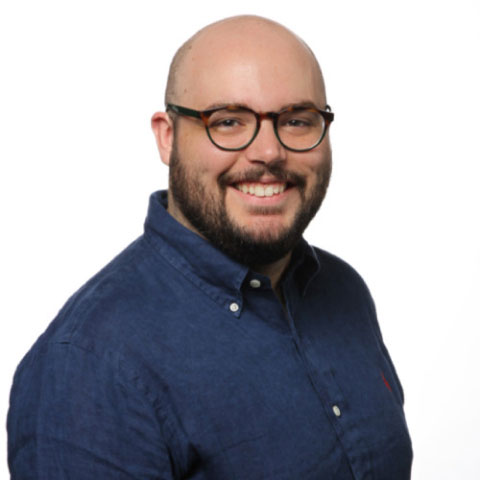 Results driven by the implementation of Hyvä Checkout
New checkout launch with Hyvä: June 29 2023
As expected, migrating from Luma Checkout to Hyvä Checkout made a huge impact in terms of the page loading speed. It drove 32% more checkout sessions and 30% less cart abandonment.
The uplifts measured below are comparing June 2023 vs July 2023.
Revenue Up 16.57%
Average order Value up 20.57%
Sessions with checkout Up 32.09%
Basket abandonment Down 30.43%
Page download time down 20.387%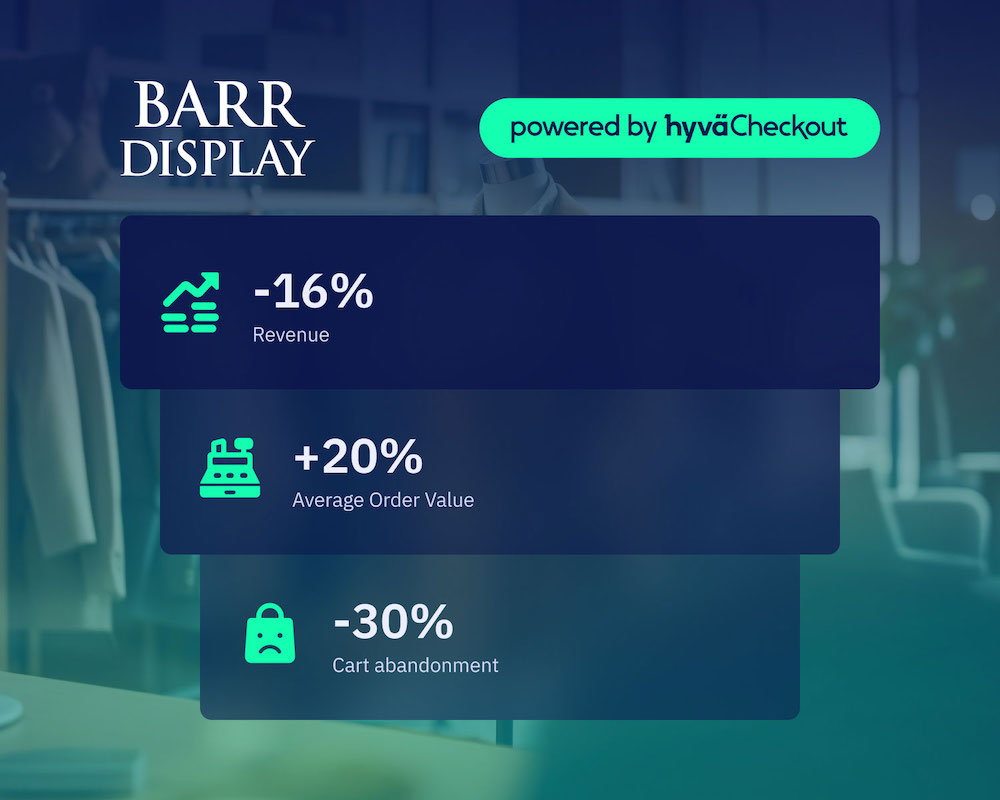 Interestingly, Average Order Value increased too, by a whopping 20%! One hypothesis attributes it to the navigation speed, as it is easier to go back and add more items to the cart and checkout all at once? All in all, revenue increased by 16% and that's just the beginning.
Hyvä Checkout makes it so easy to swap, change and display variations of checkout pages, that it's a no-brainer to A/B test them and see what works better for Barr Display's specific customers."
Arron Moss
Managing Director at Zero-1 agency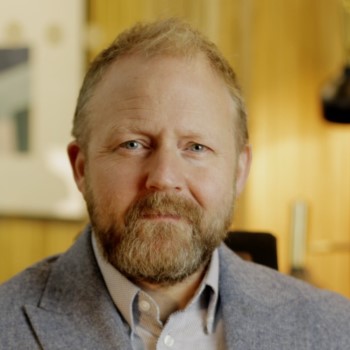 Let's chat in person!
This follow-up case study is being presented on stage at Meet Magento New York by Julia Prestia from Barr Display. Come to the event and:
Get your chance to ask Julia your questions at the end of her session
Talk to Arron Moss about the project and implementation
Talk to Sean Watson - Zero-1's lead front-end developer - about how much easier Hyvä Checkout is to work with and even more with innovation initiatives such as UI Components.
Talk to the Hyvä team, and get your hot swag as we will have a booth too!
We will link to the video recording of the talk as soon as it is available.