Hyvä exhibited at the Webwinkel Vakdagen: the biggest e-commerce event of the Netherlands
On March 29th and 30th, the Webwinkel Vakdagen took place, which is the biggest e-commerce event in the Netherlands (our home country!). Hyvä had a booth together with our hosting partner Hypernode, as this was the perfect opportunity to meet our mutual partners and clients, and make new introductions both ways!
Both days were extremely well visited by lots of merchants, agencies and technology partners. It is great to see the e-commerce space evolving and developing every year, and this conference is the perfect place to discover the latest trends.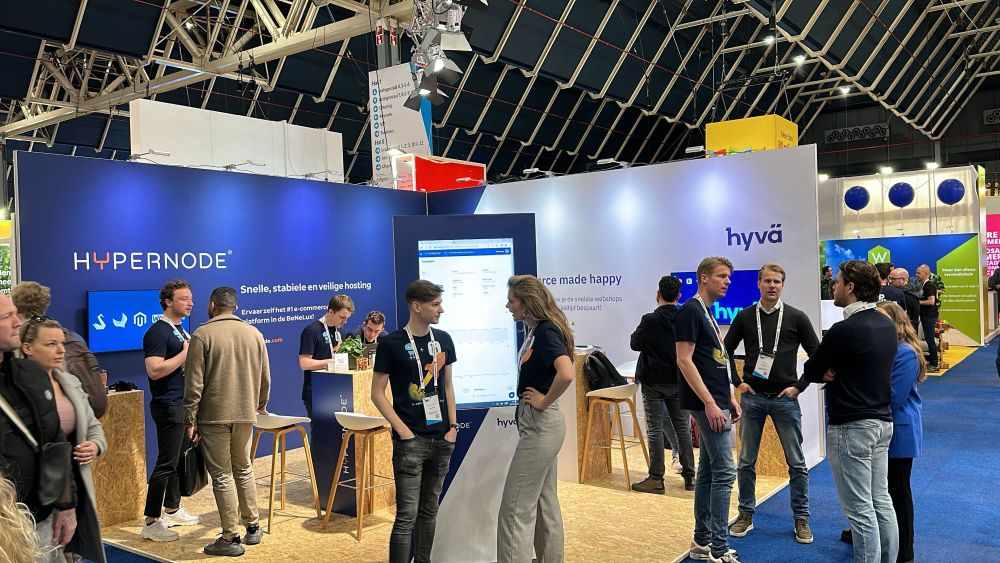 Last year, we shared a booth with our agency partner Cream, who we were happy to see again this year. We then had lots of people coming up to us to ask about Hyvä, they were curious to know what some early adopters in the market were talking about ;).
This year was a completely different experience: we had lots of people coming up to us, but this time it was to express their happiness with our product, or their eagerness to get started on Hyvä, because they don't want to miss out on the hype!
It is very satisfying to experience how widely accepted Hyvä now is as the alternative to Luma as the Magento 2 frontend. Meeting our clients and partners in real life is always fun, it is very useful for us to get direct feedback and it is reassuring to hear we're on the right track!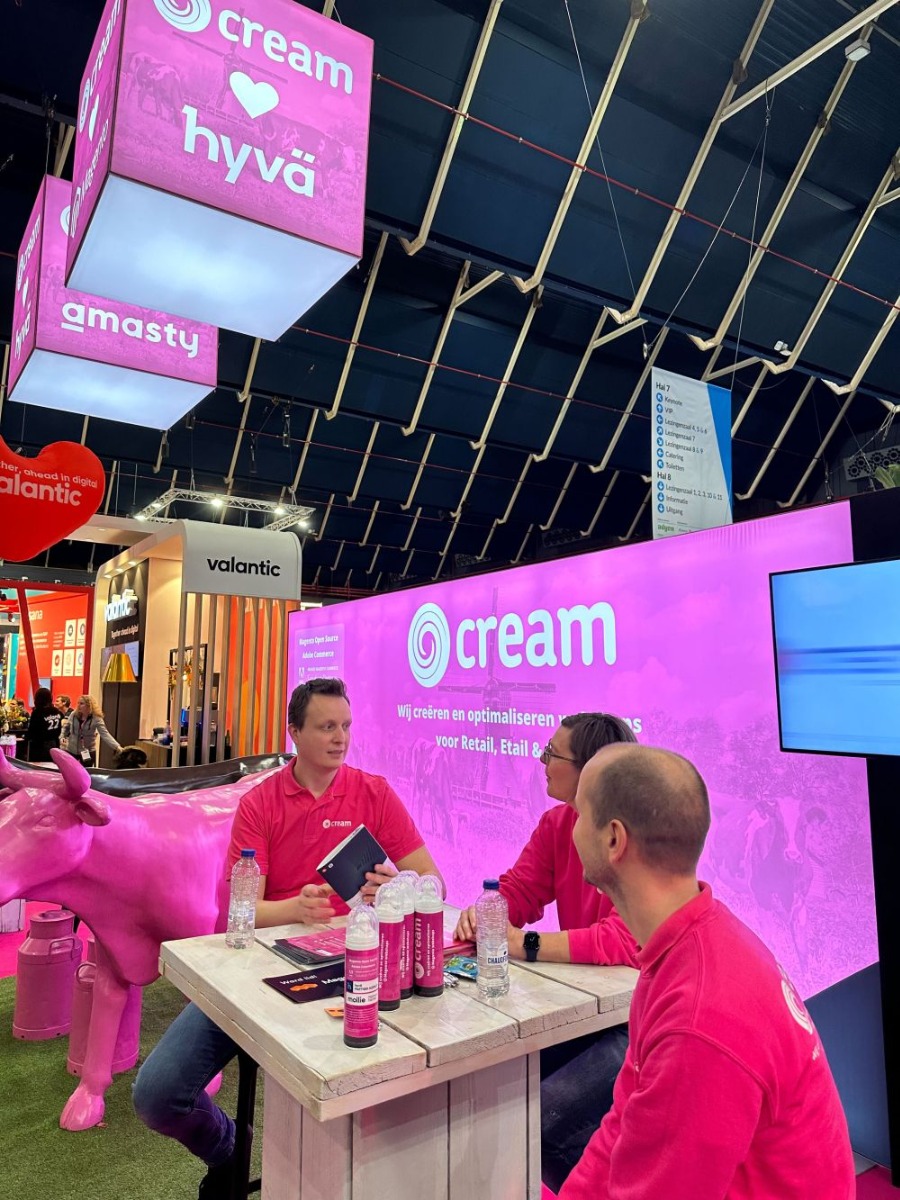 On Wednesday the 29th, the conference day was followed by drinks organized by MageOS-NL. It was very nice to blow off some steam after a long day of conversations and it was so nice to see the Magento community reunited again! Thanks to MageOS-NL for organizing these drinks, we were happy to sponsor as we do with most community events.
We're looking back at 2 successful days interacting with the Dutch e-commerce community, and get back to building beautiful Hyvä products fully energized!