Everyone is still on a high from the brilliant Mage Titans event organized by Space 48 in Manchester on 22nd April 2023. Hyvä was a proud Gold Sponsor and we enjoyed every second! Chances are you've seen all the fun we had on social media under the hashtag #MageTitansMCR.
The Magento fire is back
The setting under a giant glass dome was breathtaking and did make a strong impression that will last thanks to all the pictures that everyone took.
People from the Magento Community were all happy to see each other in person. Some didn't see each other for over 7 years! The COVID travel restriction took a toll on the sense of connection between Community members. We can now fully appreciate how in-person events such as Meet Magento Florida and WebWinkel Vakdagen are critical in keeping that spark.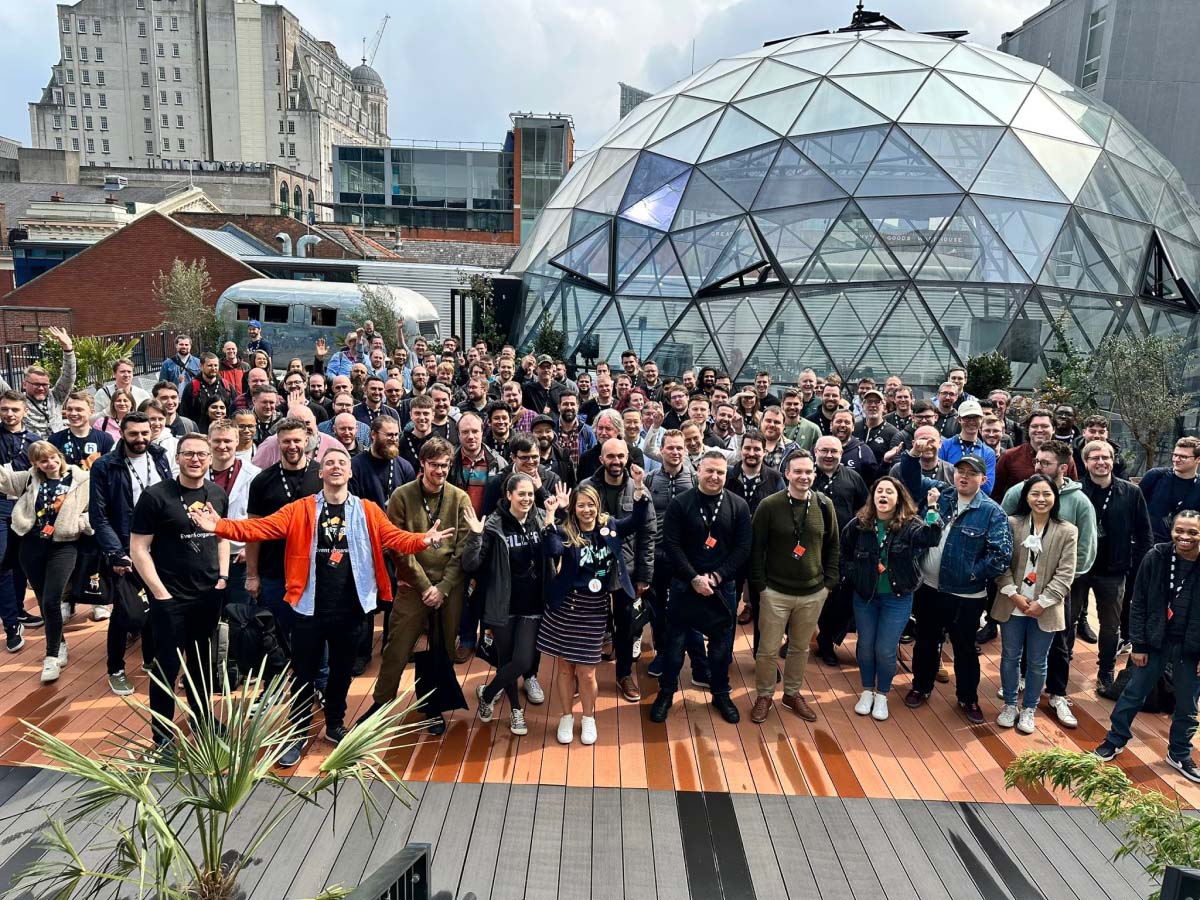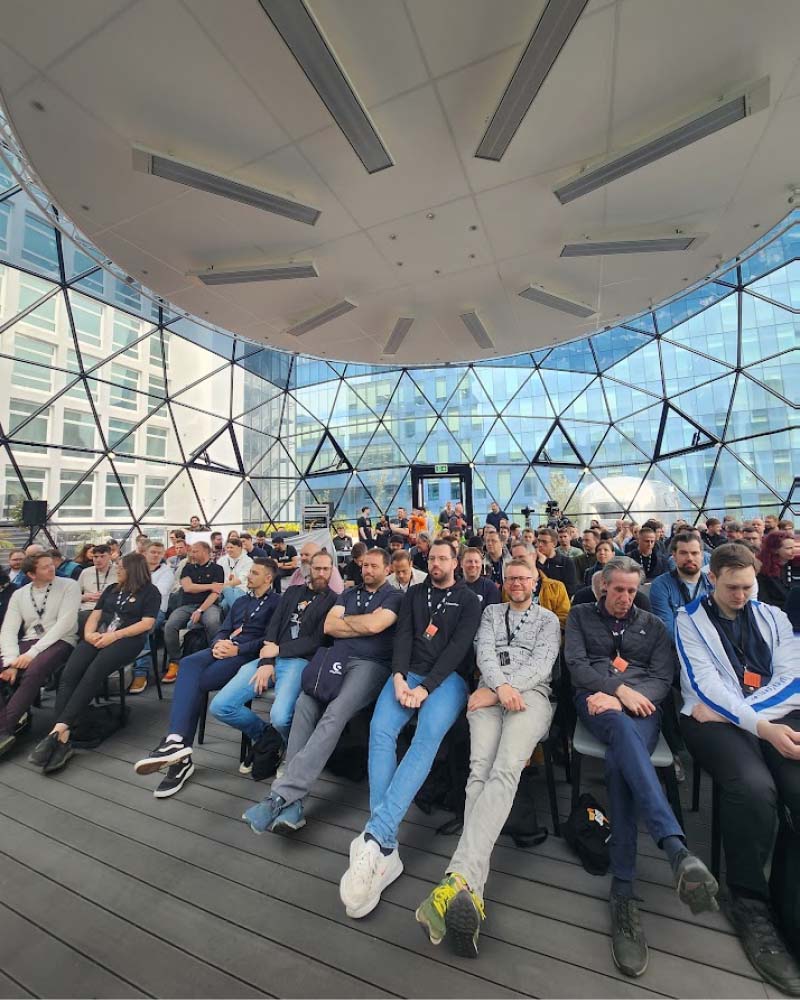 Speakers' Top Themes (pun intended)
Mage Titans Manchester offered a rich variety of topics and diversity in the type of speakers and level of technical knowledge required. A couple common themes stood out:
Mental Health and how to manage teams with individuals with very different sets of skills, competencies, styles and intentions.
How we all "love" Luma!
Magento core values. A good one we were reminded of is the Pac-Man Rule: when standing in a circle and discussing with others, always leave some space to invite new people in and include them in the conversation.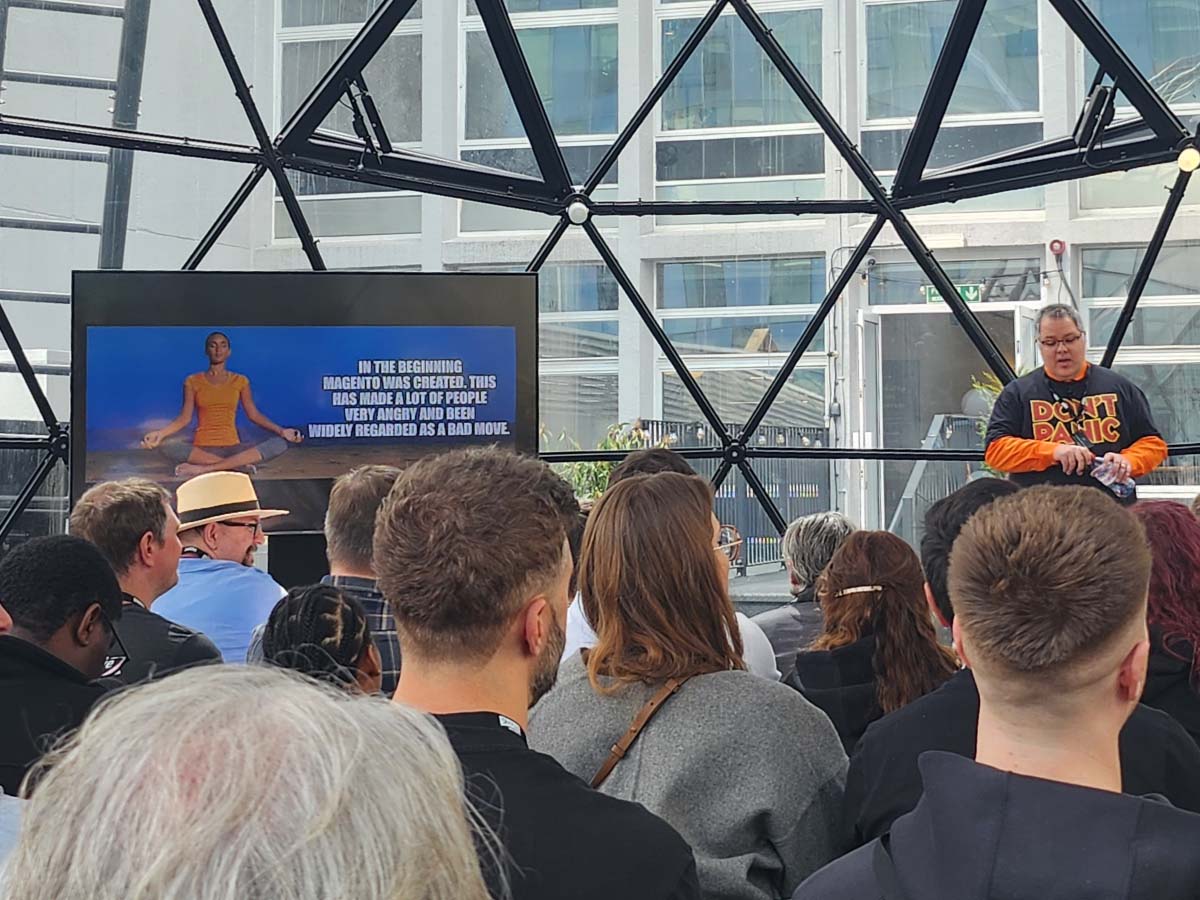 Focus on the talks from our Hyvänauts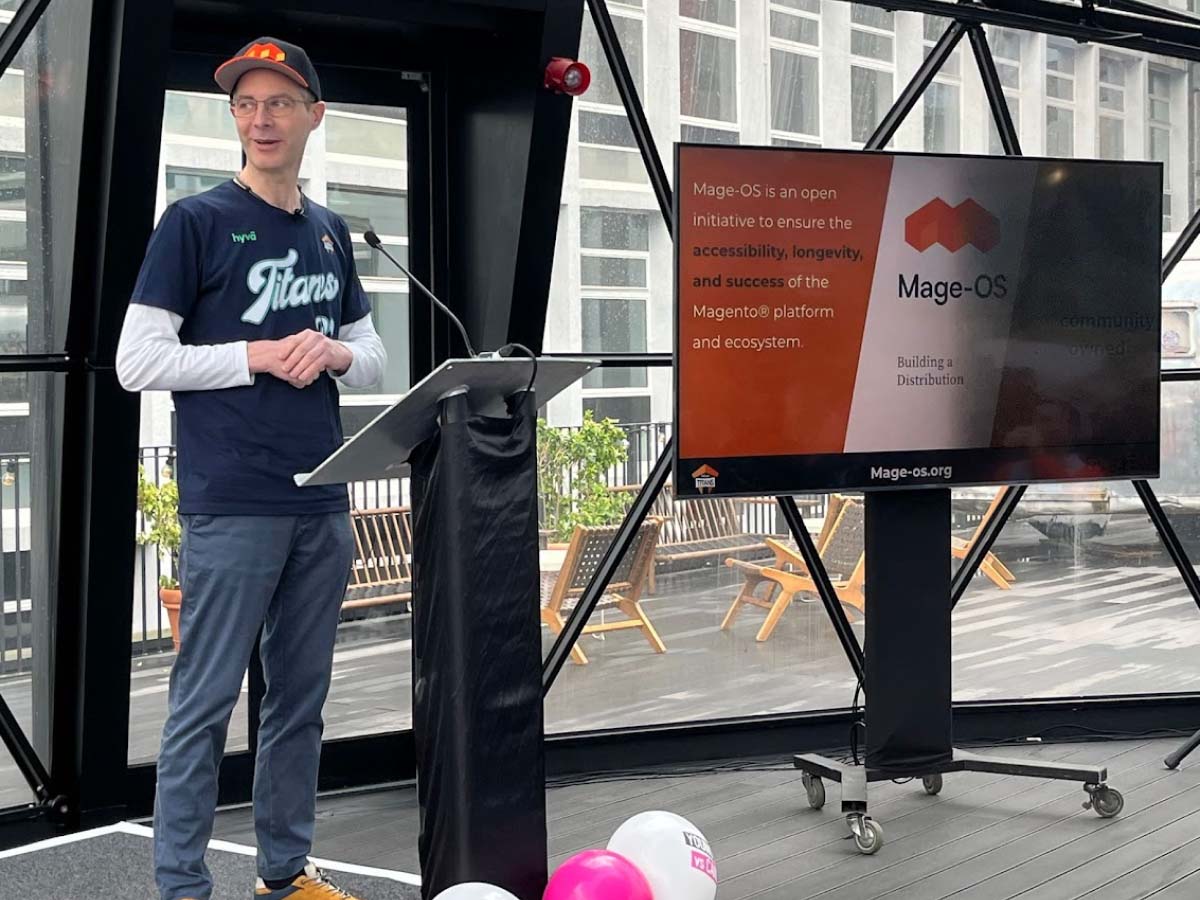 Vinai gave his first technical talk about Mage-OS and how to set up a stable and future-proof infrastructure. The Mage-OS Product Vision is to build a powerful independent open-source eCommerce platform that is performant, reliable, scalable and can support all the innovation and creativity of the Magento Community.
Here are Vinai's slides about How to Build Mage-OS Product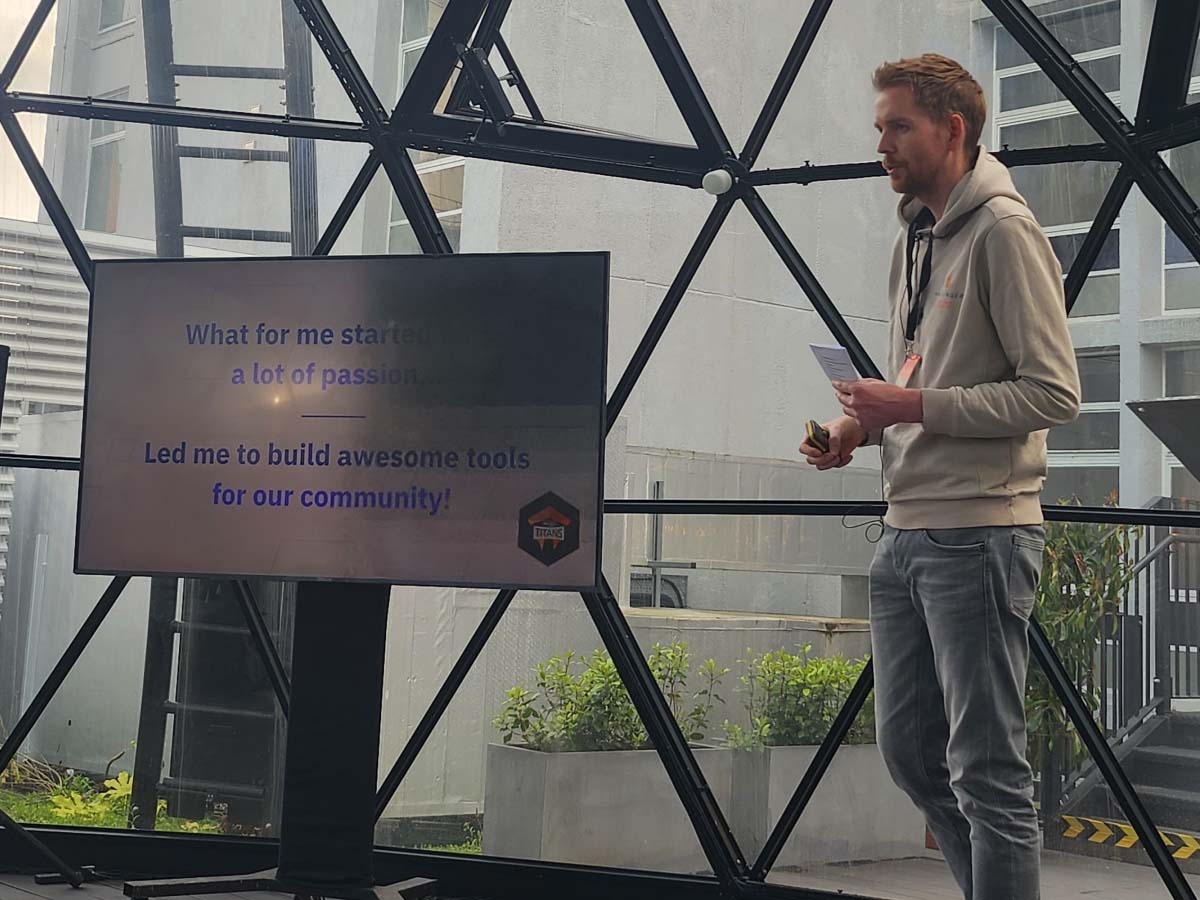 Willem Poortman, the inventor of Magewire, shared a personal story about how coding and creating a new framework got him out of his burnout. Mental health is a very important topic at Hyvä and we appreciate how Willem opened up publicly about what happened in his personal life. His research and development on Magewire now serve as the foundation for the Hyvä Checkout commercial product.
Willem Wigman was invited to the Panel discussion about the future of Magento to represent software vendors that solely depend on Magento Open Source. Based on his experience with Magento Association, Adobe's Task Forces, his passion for the Community and the platform, he is adamant we should stay open and welcoming while focusing our energy on things we can control.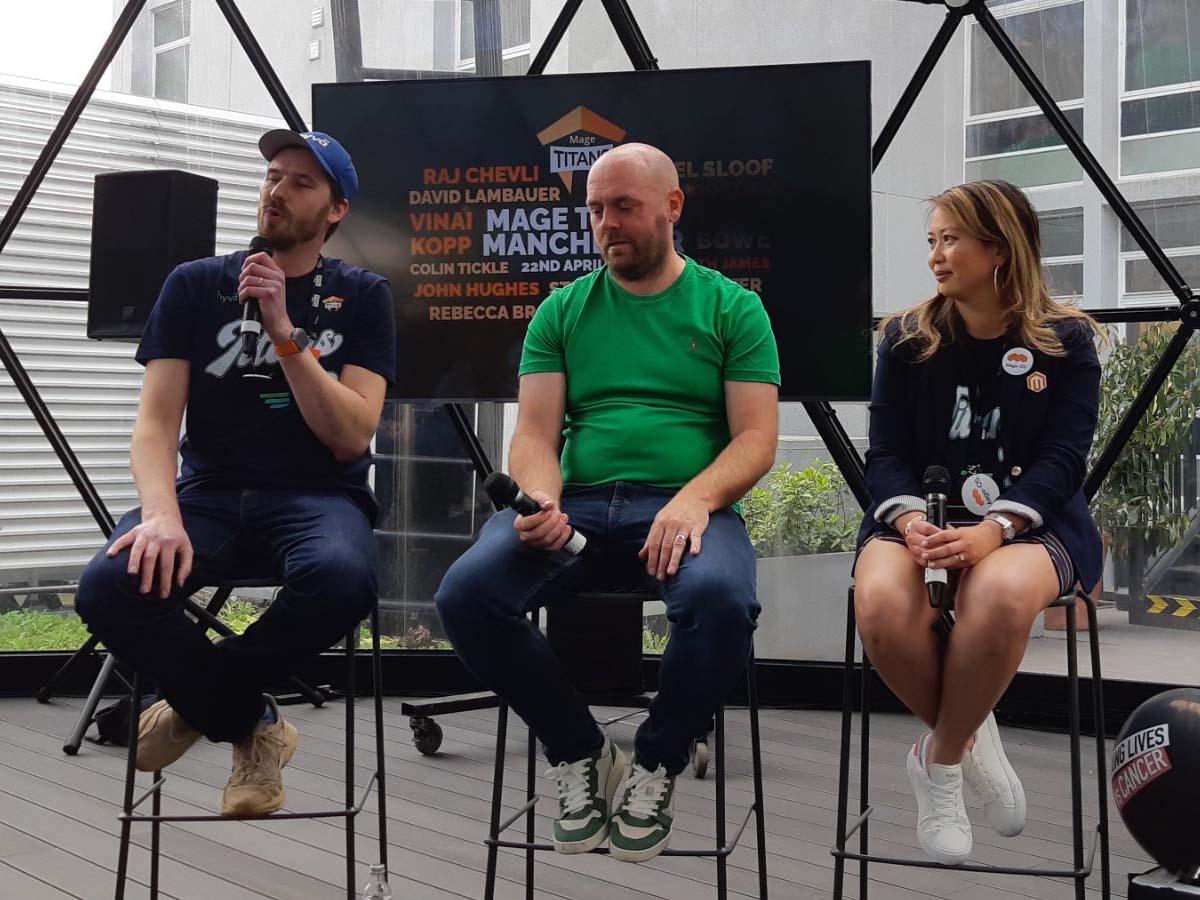 Thien-Lan was on the same panel and represented Mage-OS. She gave an update on the three core pillars of the Community initiative:
The Product and distribution model
The recent launch of the "Magento.com replacement" website
The Association is now founded and is soon set up to take membership and sponsors' contributions to move the two above faster.
By a show of hand, you could see that the majority of attendees knew about Mage-OS, the Open Letter, but only a minority is currently involved.
Hyvä Candy Shop
Our 2 x 20kg bags of swag flew like hotcakes. If you weren't there, we hope that one of your team members brought back the exclusive Titans edition of our Hyvä T-Shirts as well as a pile of merchants-focused booklets.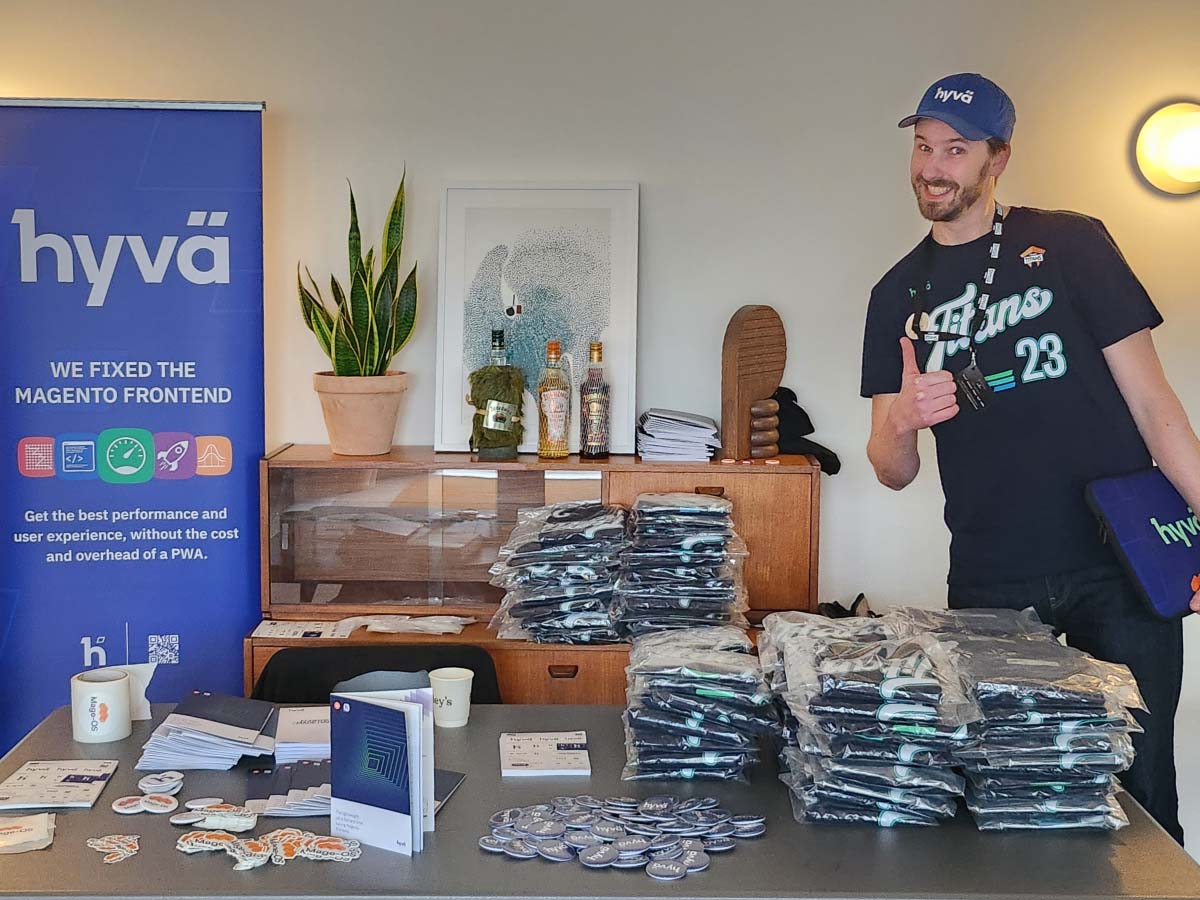 Hyvä Fun and Friends
The event was a fantastic opportunity to meet our UK agencies and partners such as Aware Digital, Foundation Commerce, Zero-1 and obviously Space 48. We also had great chats with Hyvä super power-users like Vendic or Monsoon about their models and how they can build so many Hyvä implementations (5 to 10) every year.
In fact, the crowd came from as far as Poland or Spain with an interesting mix of developers and agency owners, and we are pleased to find that most of them have been using our product already. We can't wait to showcase more of their projects, merchants and all the value they get from Hyvä!