Congratulations to the Shopping Awards Winners, especially the five on Hyvä!
We are not the type of company or brand that is actively seeking awards and accolades. However, we can't help but feel proud that eCommerce websites with a Hyvä frontend are getting noticed, by consumers and industry experts. We are also thrilled that their agencies are rewarded for their hard work and smart choice of technologies.
What are the Shopping Awards Netherlands?
Once a year since 2001, the Shopping Awards Foundation awards the best webshops in the Netherlands. Its objective is to make a positive contribution to the digital commerce industry. 100% of the funds to make this event happen comes from registration fees, sponsorship and ticket sales.
The Shopping Awards event is organised by the Foundation along with BBP Media and Thuiswinkel.org.
Merchants can submit their entry for free with a chance to win one of several types of Awards, including
the Audience Awards
the Professional Awards
Funnily enough, the Audience Awards rules are set and said to follow the exact same rules as the Eurovision Song contest: 50% by votes of the public and 50% by assessments of hundreds of Shopping Awards Experts.
Who Won the 2023 edition of the Shopping Awards?
There are winners in each of the 40 categories and we congratulate them all! Here we want to highlight the websites that trusted us and used our technology to provide an outstanding shoppers' experience:
DIY & Hobby Category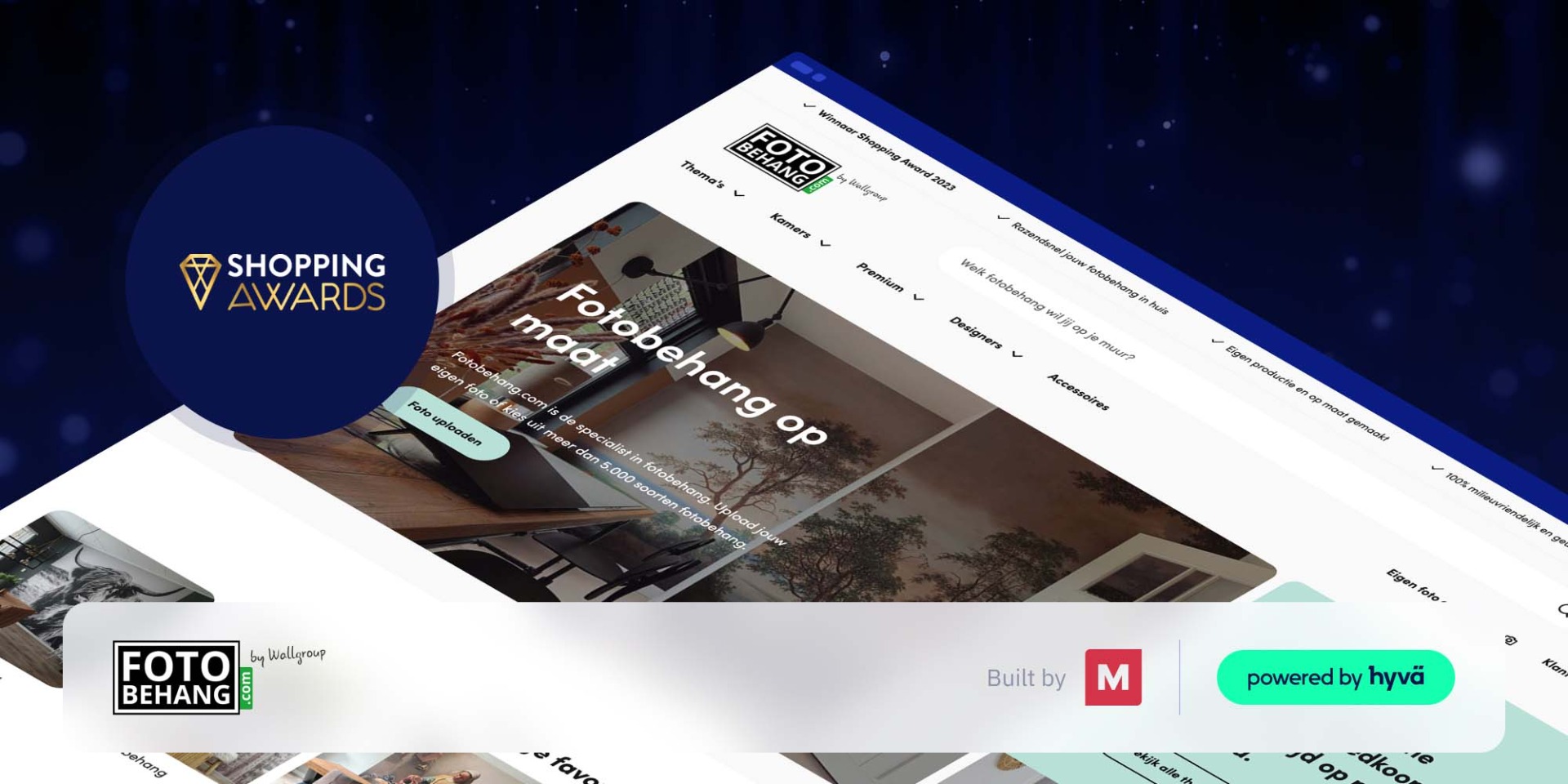 Photobehang.com is one of the websites owned by the Wallgroup B.V. was founded in 2018 and specialising in selling wall decorations online. They focus on the production of the most beautiful and customized photo wallpaper at the best price.
Photobehang.com was built by Mooore Digital Agency who share more details about the website's Product Configuration in this Case study.
Pet and Plants Category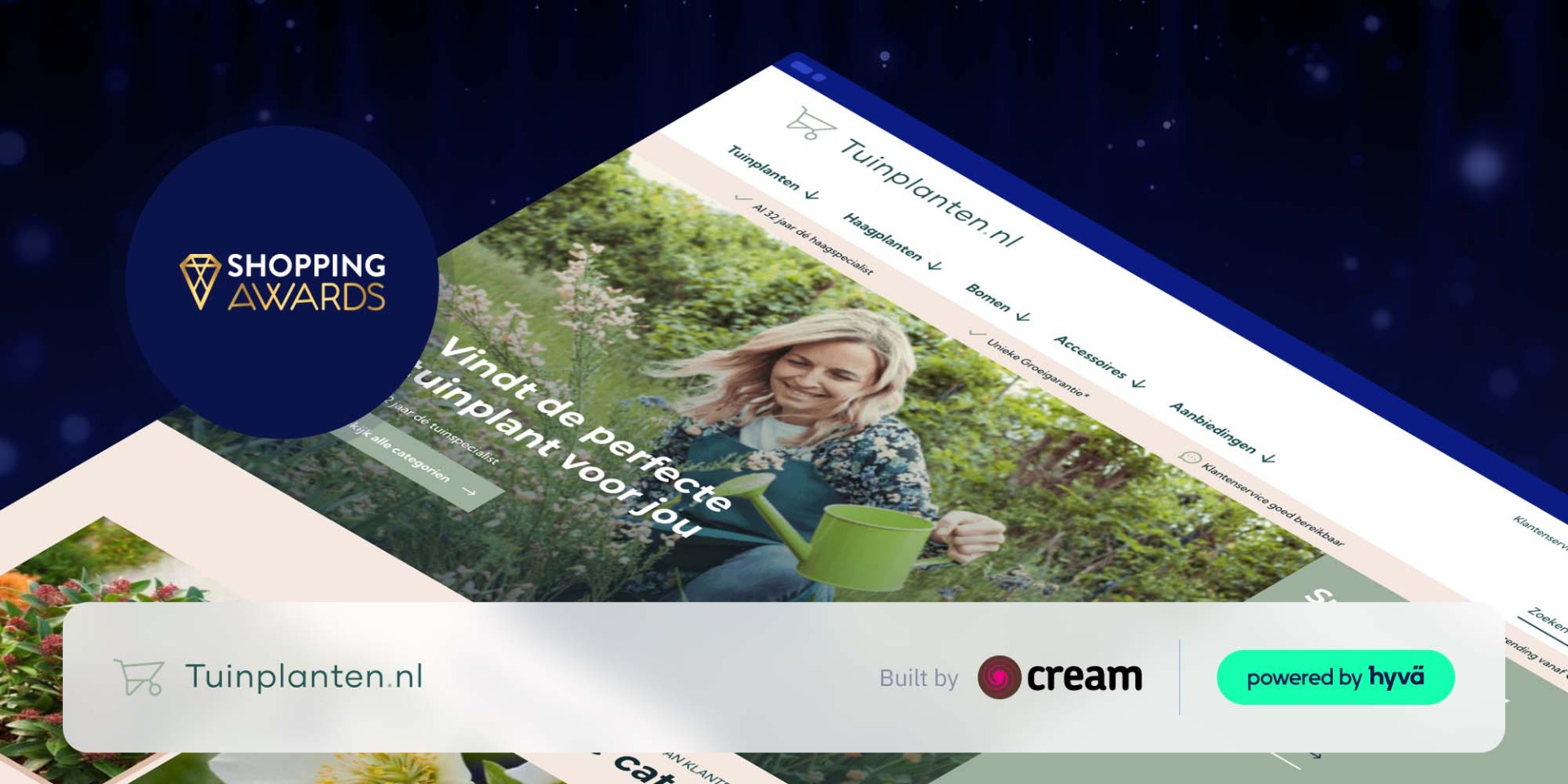 Tuinplanten.nl is owned by Plants Online BV founded over 20 years ago and distributes plants, seeds and gardening accessories across 17 international websites.
This particular Award winning website was built by our Partner: Cream Agency
Home, Living & Work Category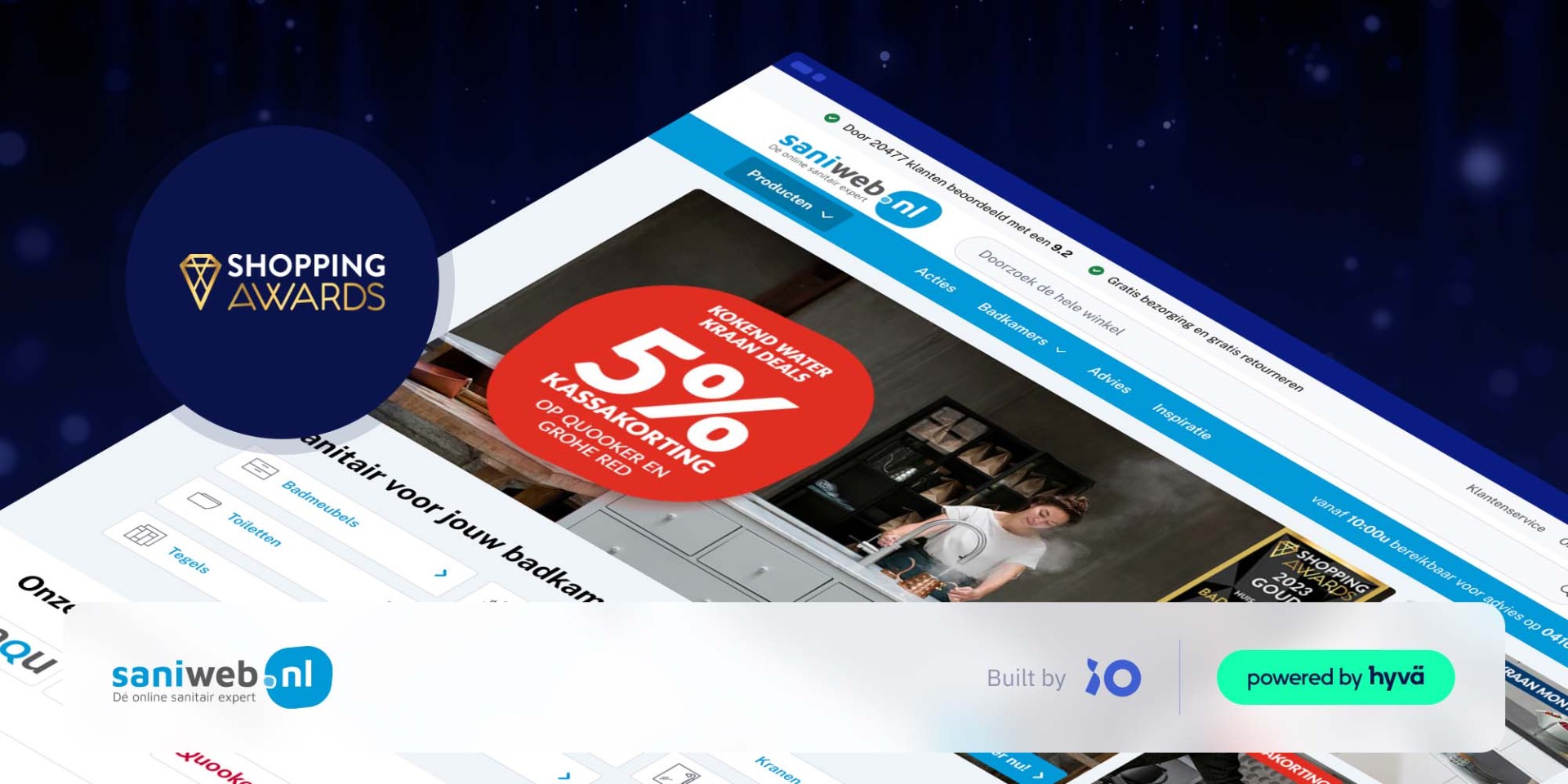 Saniweb sells everything for your bathroom including brands like Villeroy Boch and Grohe. Since 2009, thanks to their price positioning and wide selection of products, Saniweb has grown into the largest online player in the sanitary world with the largest range of bathroom products in the Netherlands and Belgium.
Saniweb has been voted the best webshop in the 'Bathroom & Kitchen' category for the third year in a row.
The website is built by iodigital.com agency.
Hair & Beauty Category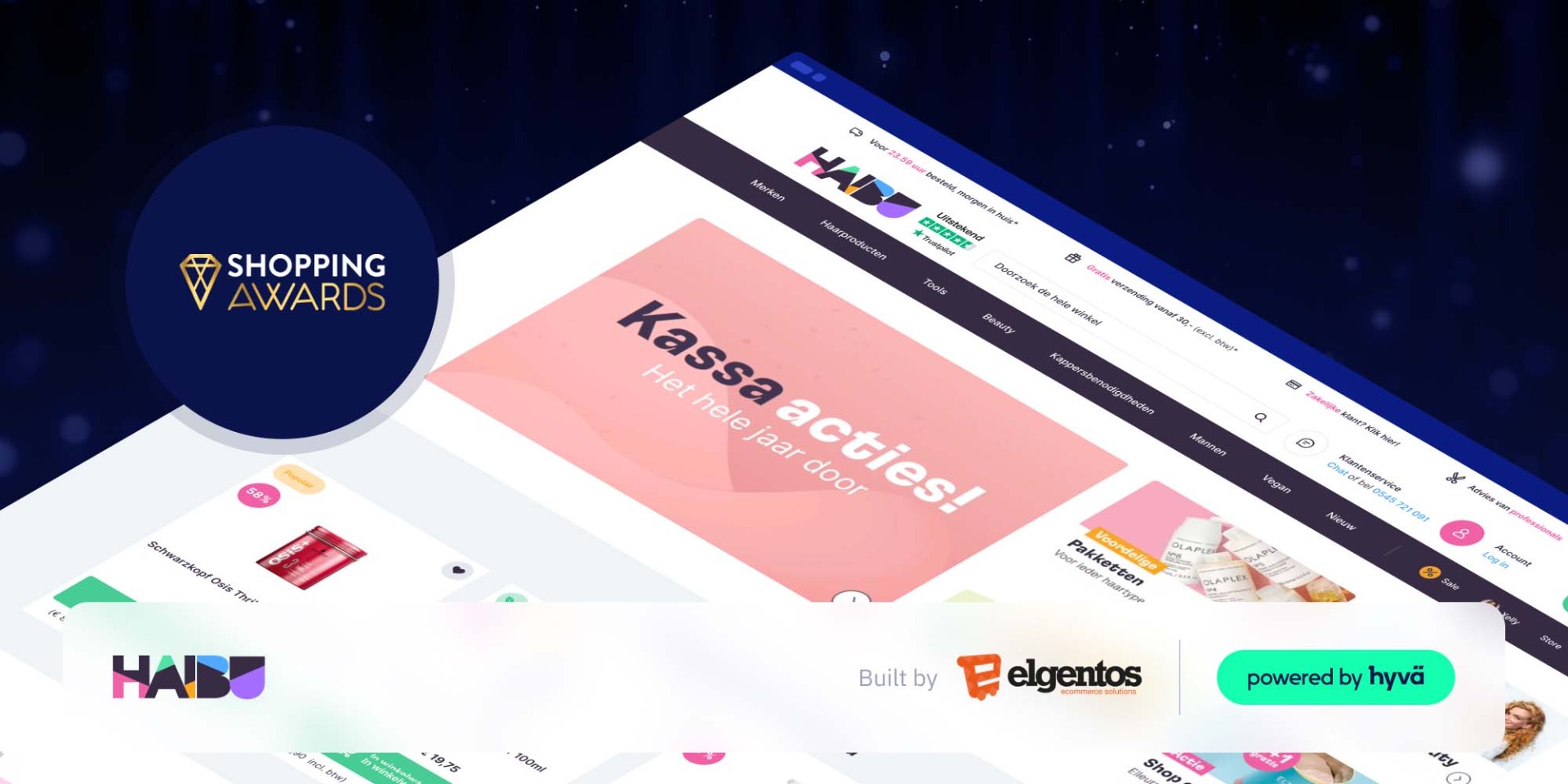 Haibu, formerly known as kapperskorting.com the website is owned by Moma Beauty, and is both a B2C store and wholesaler for hair and beauty products, stocking brands such as Schwarzkopf, Goldwell, American Crew, Aveda.
The website boasts over 50,000 reviews on Trustpilot and makes over €15M in sales per year.
The website was built by our Partner elgentos ecommerce solutions. Read more details about their integration with Tweakwise.
Motor parts and Automotive Category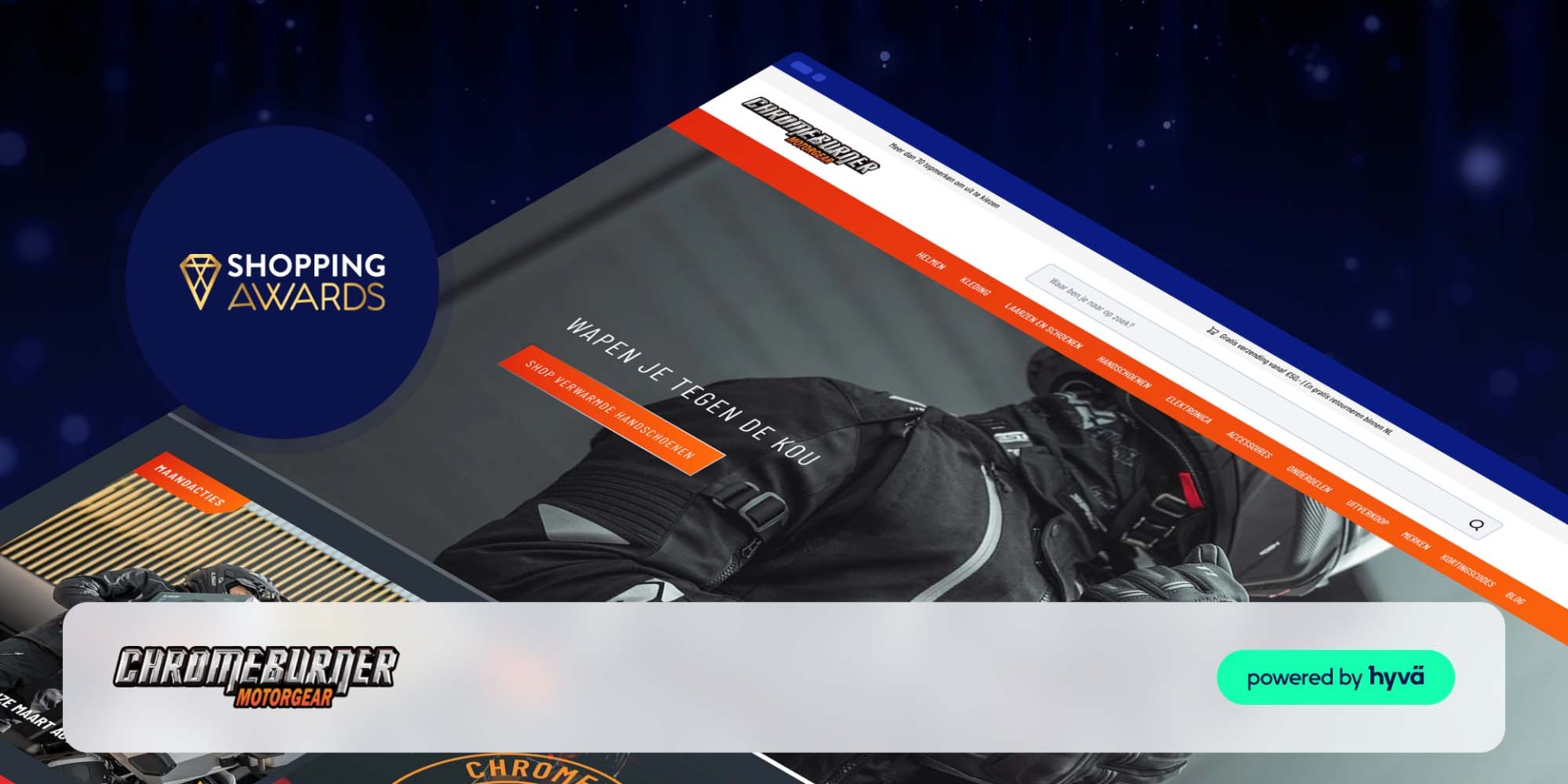 ChromeBurner Motorgear is an Omnichannel retailer founded in 2012. They sell motorcycle clothing, protection, accessories and merchandise internationally via their eCommerce website, and in the Netherlands, they have a big showroom stocking over 100 brands.
We love their Meet the team page!
Find out more about Hyvä
Curious to know what is Hyvä and what value it brings to eCommerce merchants? Download our Merchant one-pager for free here.
Interested in more detailed case studies? Browse here or below.